This past week was a slow week in our house. A nasty virus took over and Parker was at home for a few days. Although he was running a pretty high fever, he still acted like his sweet, happy self.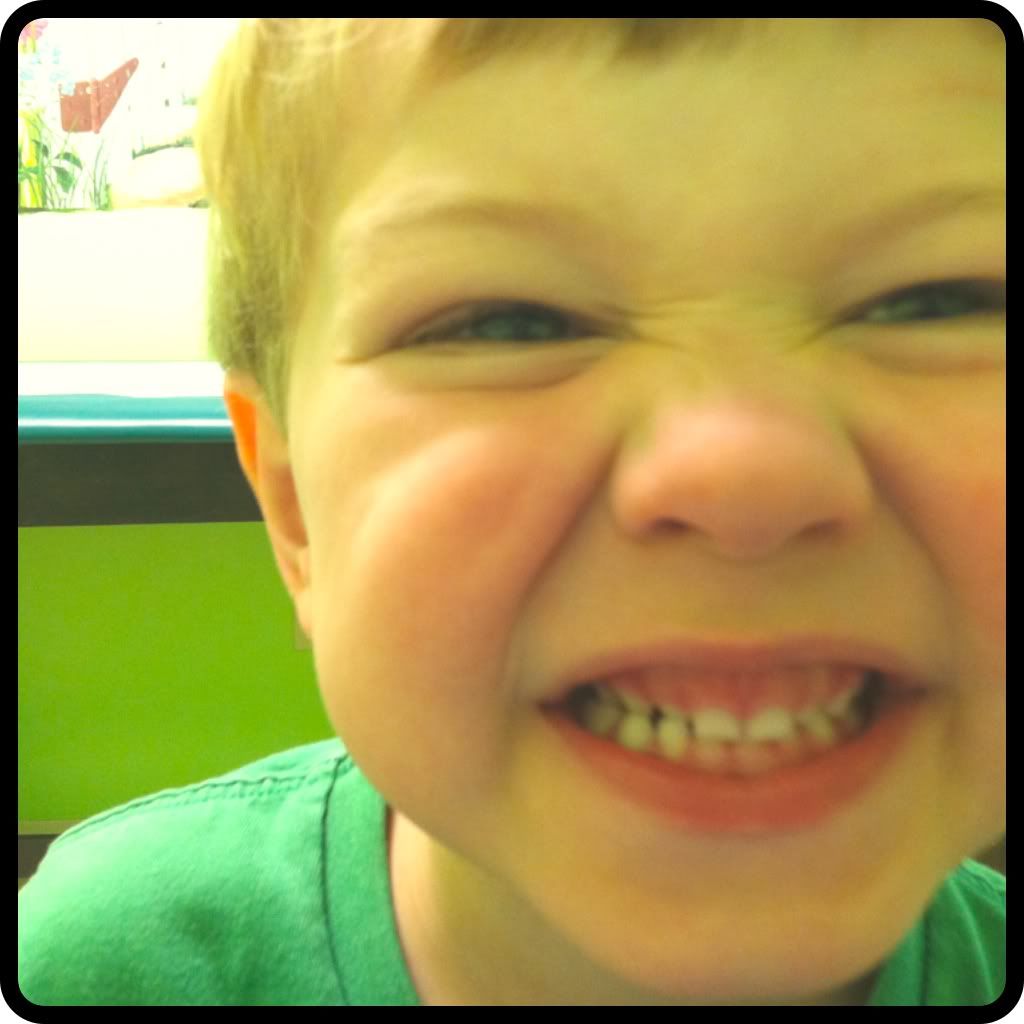 Cheesin' at the doctor's office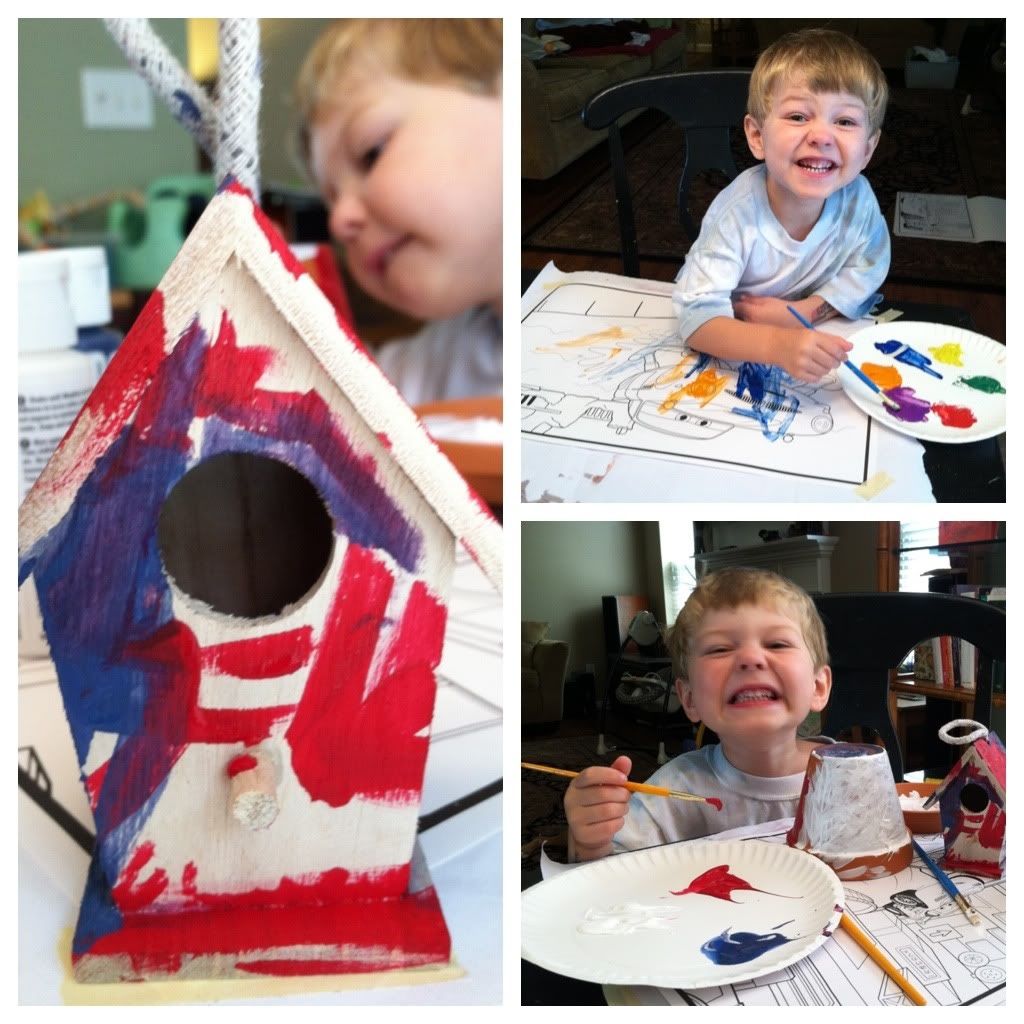 After a few hours of being home the second day, he was going stir-crazy, so we took a trip to Michael's to pick up some fun stuff to do.