Sorry for the lack of blogging lately. I needed a few weeks to rest from our vacation! I actually only pulled out my camera once while we were at the beach. I had big plans for a photoshoot, but it never happened. Instead, we enjoyed family time and had fun doing other things. Luckily, Laura sent me all of her photos and Jon was able to capture a few with his phone.
I've signed up for a photography certification class this fall which I am very excited about. I hope to have new pictures to share soon. So, in other words, regular blogging to resume soon.
In the meantime, here's a recap of our beach trip this year. First though - what happened to my curly-headed chubby monkey?
On our way to the beach, we stopped by Gables, South Carolina, to pick up fresh peaches. We ended up paying $5 for
Parker
Jon to play on a huge playground. We also were able to see a tractor used to plow the fields. (Jon said the tractor was worth more than our house)!
We stayed at Litchfield Beach and Golf Resort and had a wonderful time. Our condo had a beautiful view, so we were able to enjoy both the sunrise and sunset every day. (And, yes, since Parker isn't known for sleeping in, we were able to enjoy the sunrise just about every morning).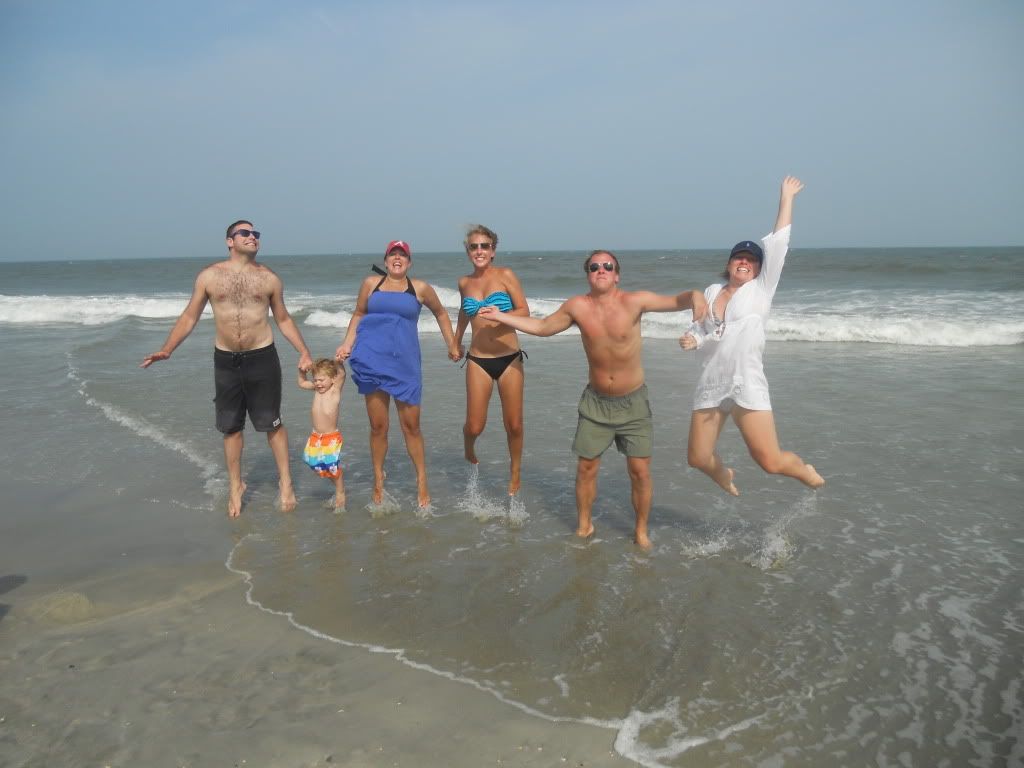 This picture cracks me up for so many different reasons...
We ate at the Pawley's Island Tavern (PIT) for lunch one day and had some of the best burgers we have ever had.
Parker got into Uncle Jacob's deodorant one day and thought it was the funniest thing.
A few other random photos...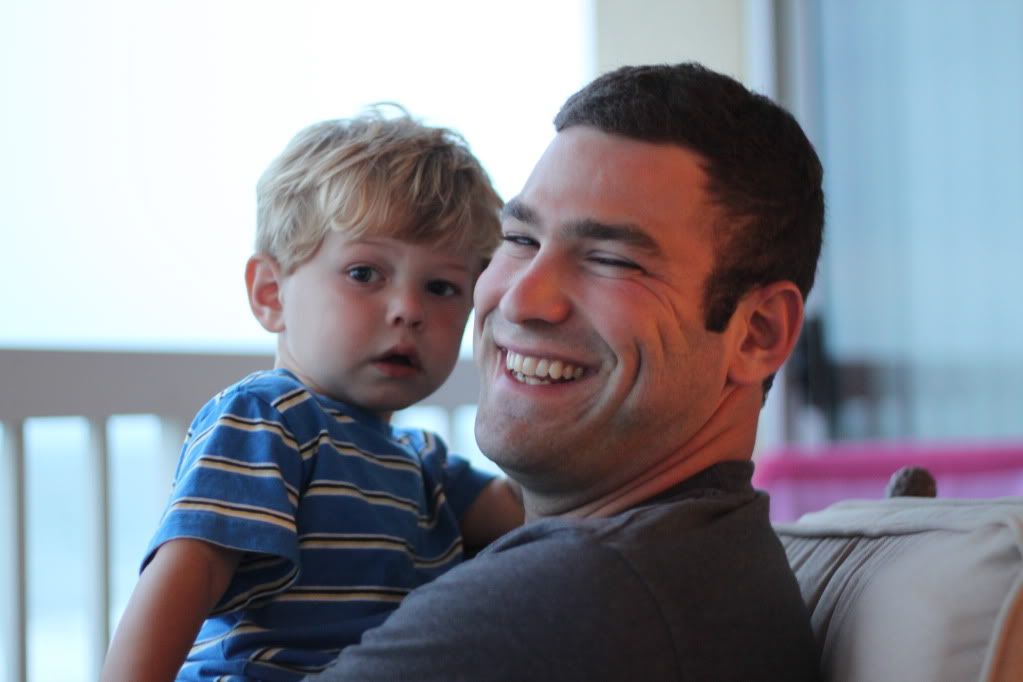 My boys!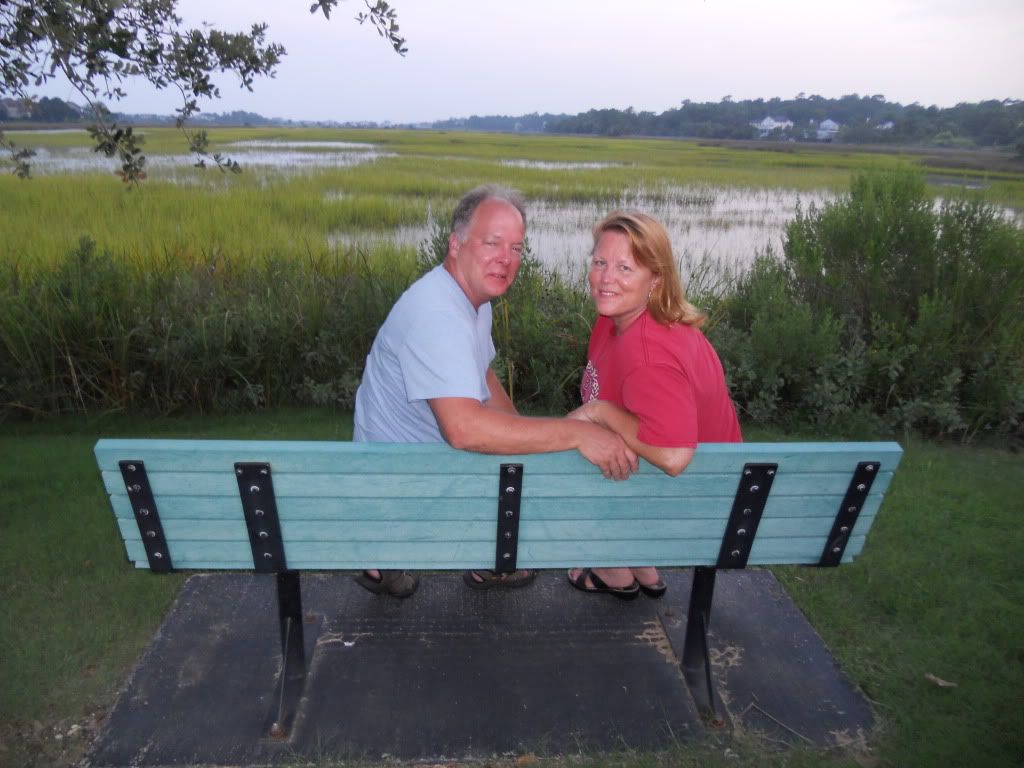 Granddaddy and Grandmomma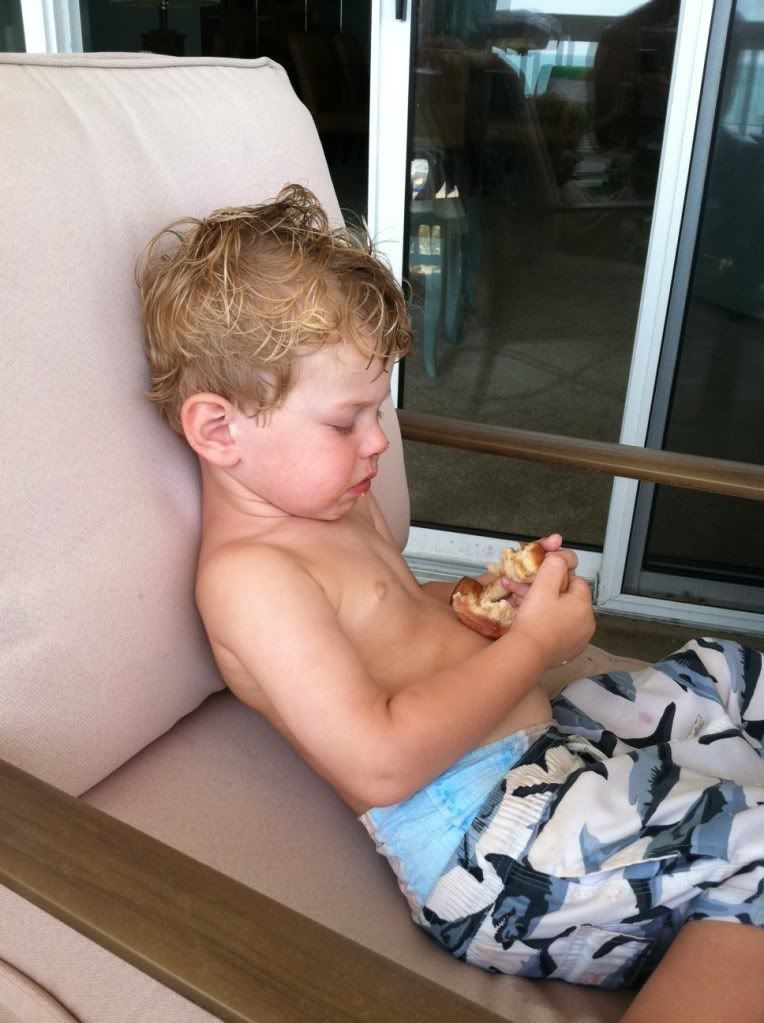 Parker fell asleep eating lunch!
And finally - a family picture!