I have to take a few minutes to brag on my little sister, Laura. She is starting her junior year at the University of South Carolina and has a wonderful future ahead of her. She recently returned from a mission trip to visit orphanages in Africa, specifically Kenya and Uganda. I have listened to her tell stories and talk about the experience she had during her trip and it amazes me. We are so proud of her! I hope to one day travel with her to visit these sweet children.
Laura recently wrote a letter to share with family and friends that had supported her during her journey. It sums up her experience: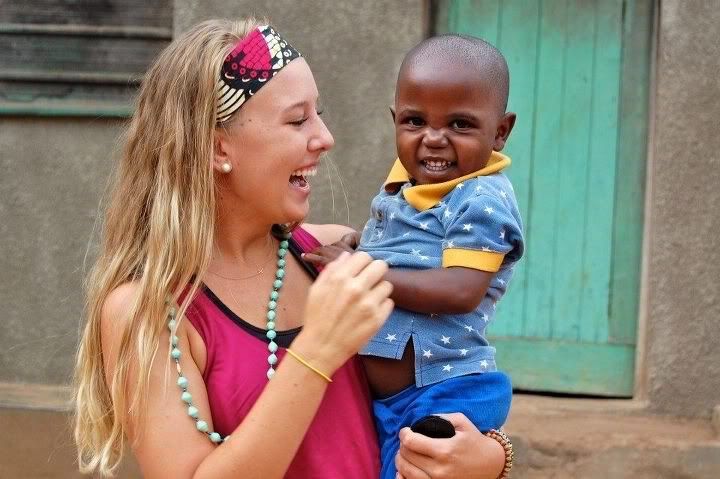 Dear Family and Friends,

I find myself fighting back tears as I am writing this letter to share my experiences and most importantly thank you for your prayers and support while I was away being the hands and feet of God. I have so much to share with you all so just bear with me! The adjustment back to reality has not been pleasant as I am missing so many and my heart is longing for Africa. All I can think about is when I will have the opportunity to travel back.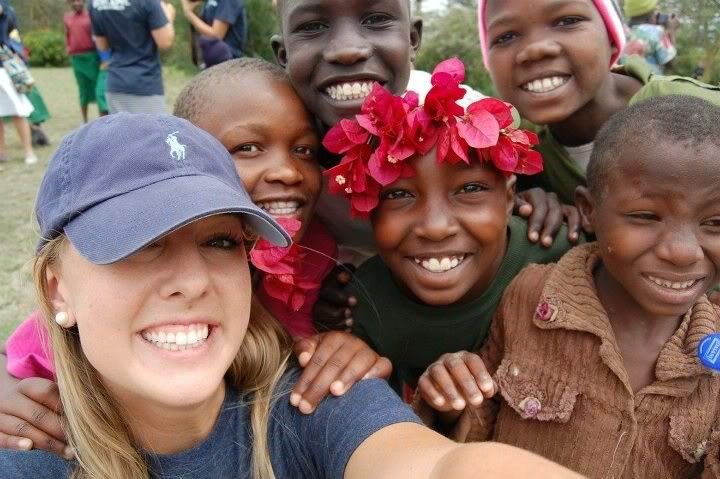 After a few roadblocks, due to cancelled flights along the way, I arrived in Kenya early Tuesday morning and then endured a long, four-hour car ride to the beautiful Fiwagoh orphanage. I was all eyes during the duration of the ride. Kenya was not at all what I pictured Africa to look like. It was very green and mountainous. As we pulled into Fiwagoh, 210 orphans swarmed our vehicle. I was barely able to get out of the car because children who I soon fell in love with were pulling me from every limb of my body. The children held my hand before I even knew their names. The moment that I met my team was joyous as they overwhelmed me with their love. I was anticipating this moment since January when I signed up for the trip. This team became my family. We spent several days at Fiwagoh, venturing to other orphanages while the children were in class. Over the time span, I became close to two girls, Claudia and Esther. One night in worship, Claudia fell asleep in my arms. My heart broke thinking about how often that happens. A special memory that I will keep with me forever took place during our last night at Fiwagoh. The kids were allowed to stay up one extra hour since we were leaving Kenya the following day. We sang worship songs, praised God and then I had the opportunity to tuck Esther into bed. Esther began crying and I could tell that she didn't want me to see her tears as she rolled over in bed. I tried so hard to fight back tears but it was impossible. We sat in bed crying together and thanking each other for the wonderful memories we created throughout the week. As I tucked her into her bed made of a thin piece of foam, without a blanket or pillow, she whispered "Nakupenda" in my ear, meaning "I love you" in Swahili. I went back into my room, furious and full of tears asking God why. Why do these children not deserve to have someone tuck them in at night or a comfortable bed? This is something that I pondered throughout my whole trip. I came to realize that God has not forgotten about them and I am convinced that He loves them just a little bit more. I discovered this at every orphanage. Though the kids have next to nothing, I never failed to see a huge smile on their faces and pure joy in their hearts.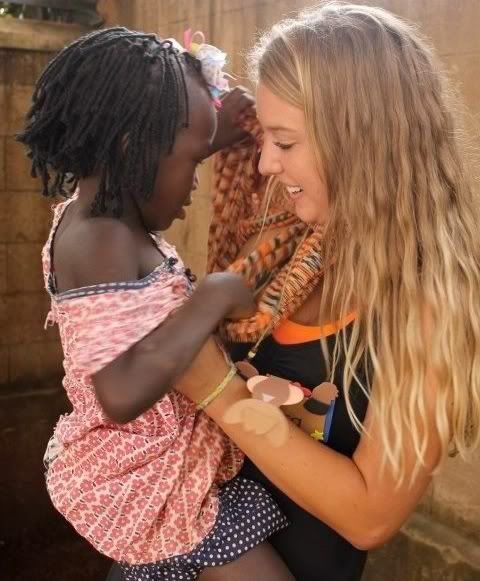 After saying individual goodbyes to all 210 orphans, we were on our way to Uganda. It was the most beautiful places and unlike anything I've ever seen. I left my heart in Uganda. I was covered in red dirt at the end of everyday and I absolutely loved it. I almost did not want to wash my clothes when I got home because I loved the red dirt so much…I'm crazy, I know! Once we arrived in Uganda, we went straight to Canaan, where we'd be lodging for the next week. We were greeted at 1 a.m. with African drums and it was unreal. We went to bed right away but the children stayed up until 3 a.m. worshipping and celebrating God. I sure did love being serenaded to sleep by the sound of African music. We spent the entire next week playing and loving on sweet orphans. I went into this trip with the mindset of loving until I cannot love anymore, and boy, did I succeed! I had the opportunity to visit Sangaalo Baby Cottage while in Uganda. This was the highlight of my trip. I met a six month old baby, Sarah, whom I have not been able to keep off my mind now that I am home. Sarah and her twin sister are both HIV positive. Their dad died from AIDS and their mom is currently dying. Their story broke my heart and I knew I had to do something. I am thrilled to say that I am now sponsoring Sarah.
Back to where I said I left my heart in Uganda: I did and I have to go back to make it whole again. In the summer of 2013, I am planning on going back with another teammate, Kat, to spend the summer months at this special place. Kat and I feel it in our hearts that we need to go back to these precious children and hopefully bless them even more than we feel we were able to on this trip. All in all, it was beyond amazing to see these children, who have nothing, come to life. The need is great and the solution is complicated, but I know that I touched at least one person's life on this trip. In the midst of injustice and poverty, I was thriving off of God's love. It was truly a life changing experience and I want to thank you for making it possible.
My trip may be over but my journey is just beginning.

Blessings,

Laura