Day two of our vacation was my favorite! We took a picnic lunch and went creek-walking, took a canoe ride around Price Lake and even got to sit on a horse!
Creek-walking with Daddy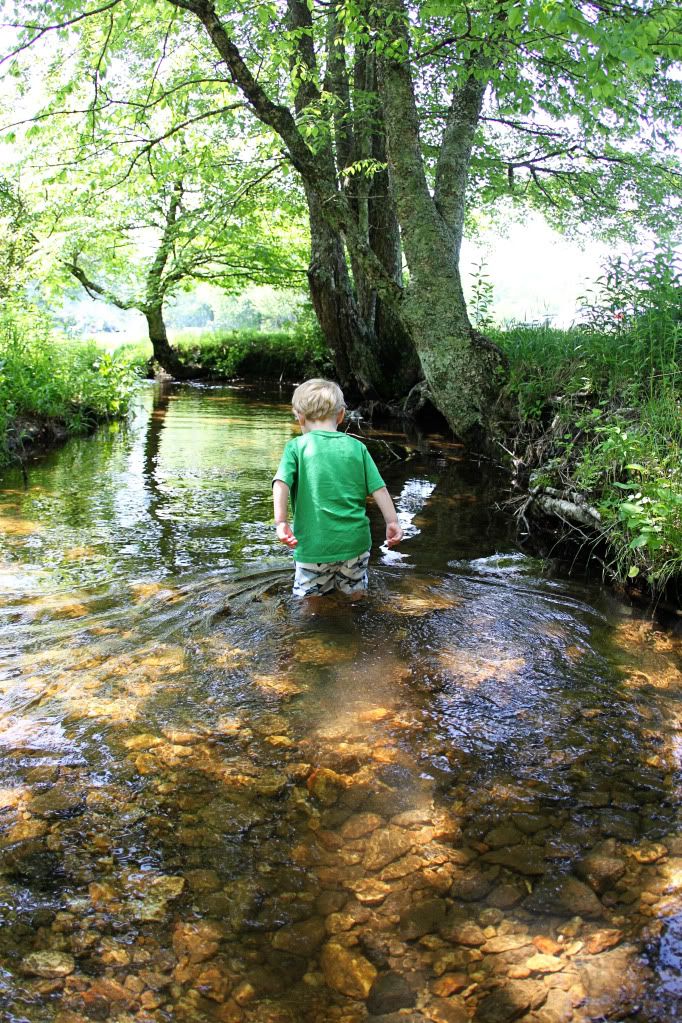 Parker loved the water, even though it was freezing!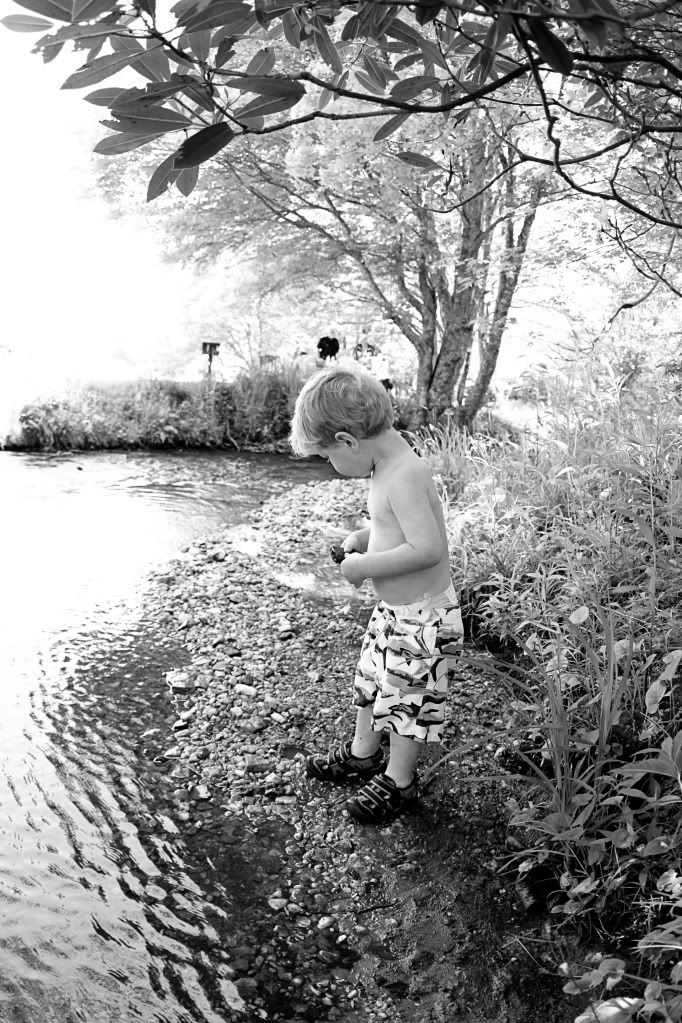 Looking for rocks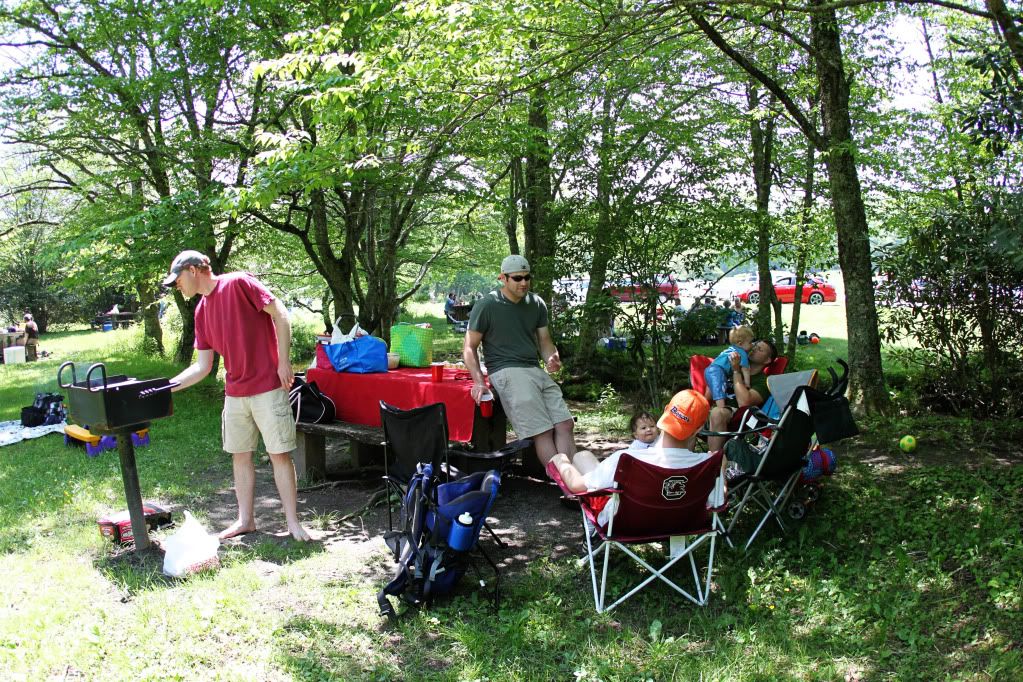 Our picnic site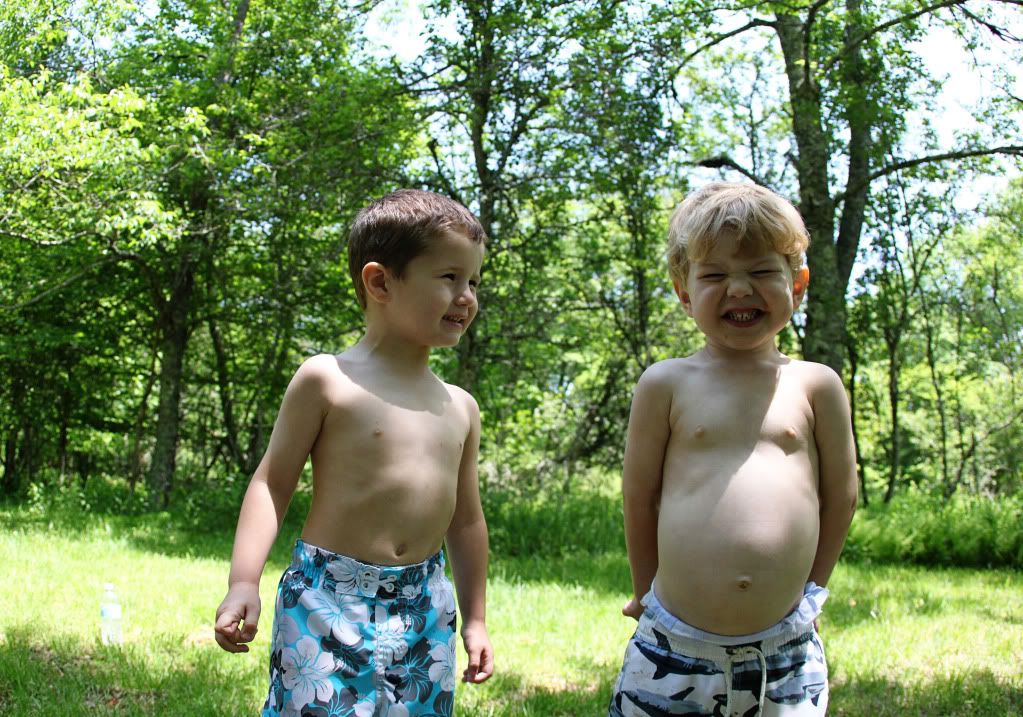 Silly boys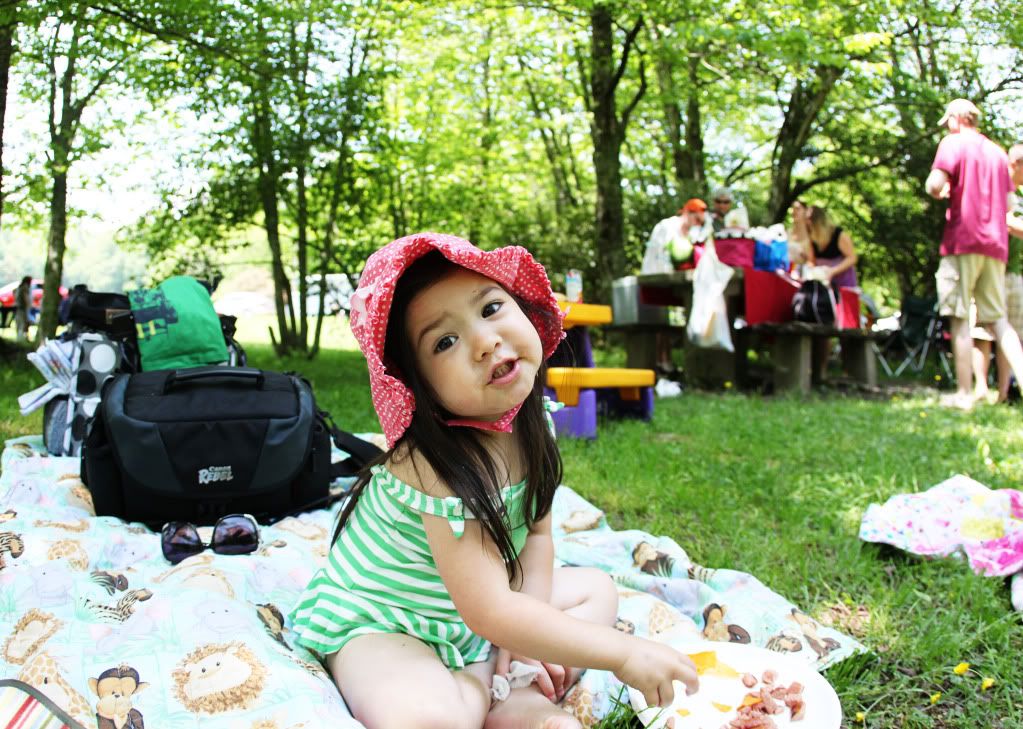 Alyssa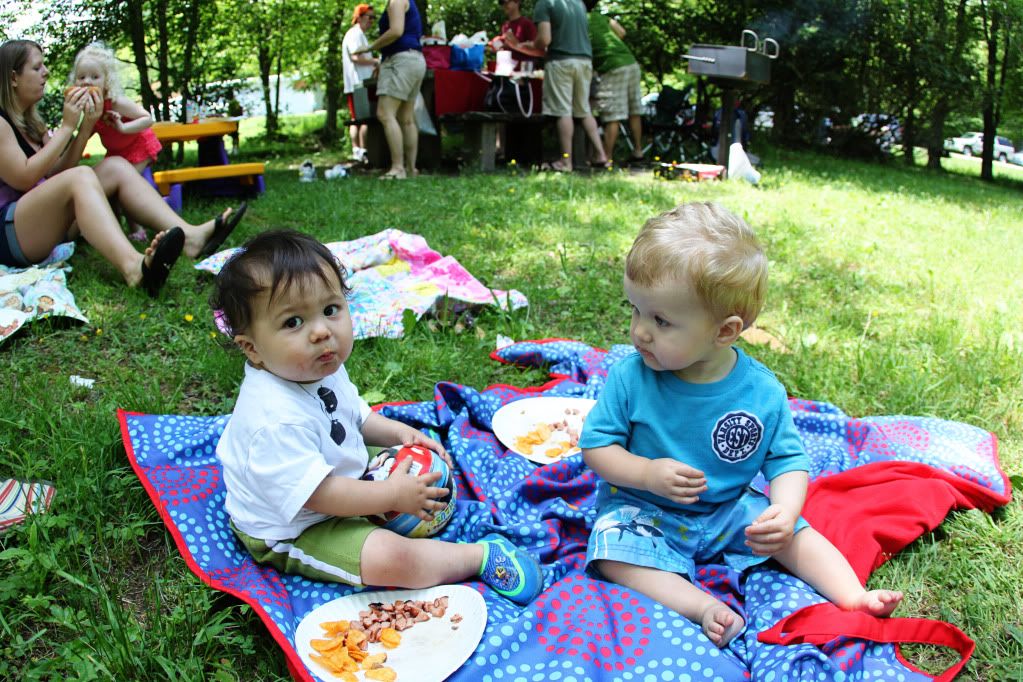 The "babies"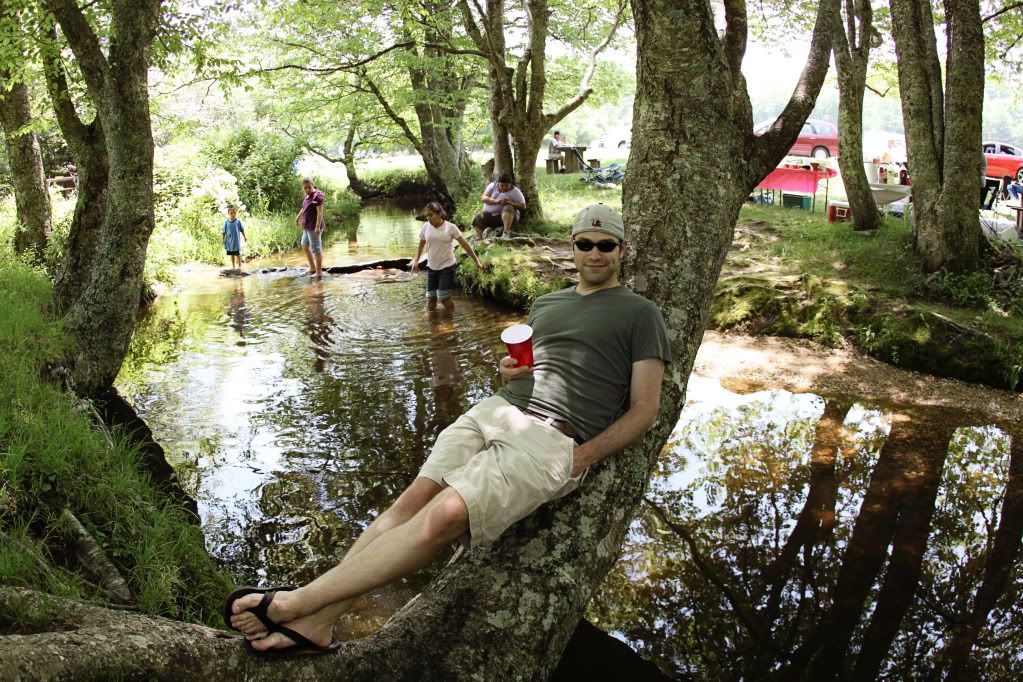 Relaxing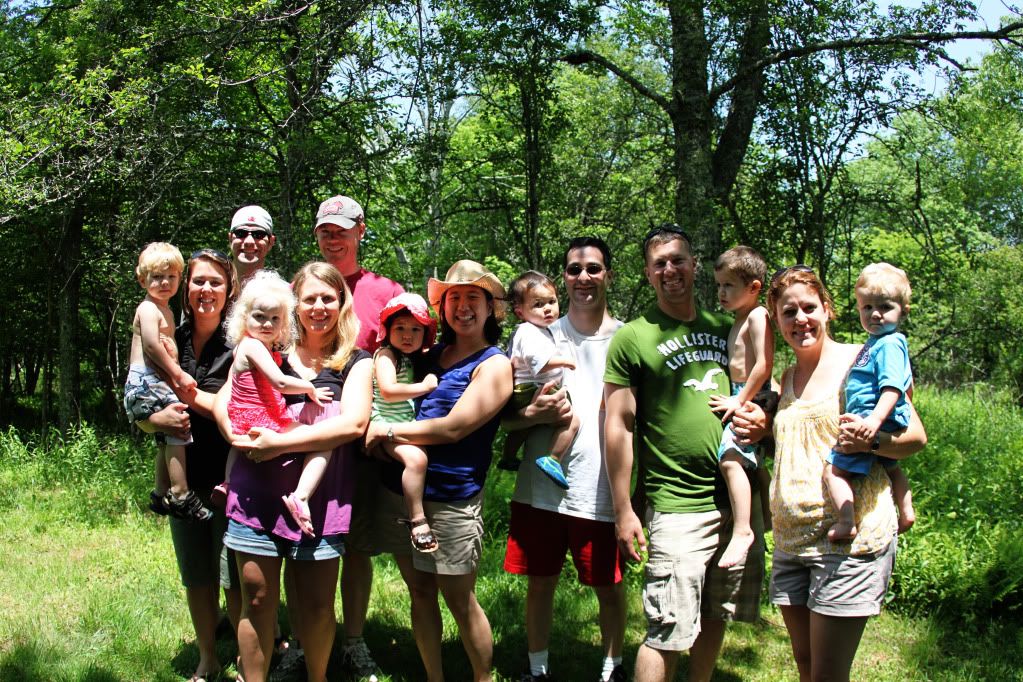 The whole gang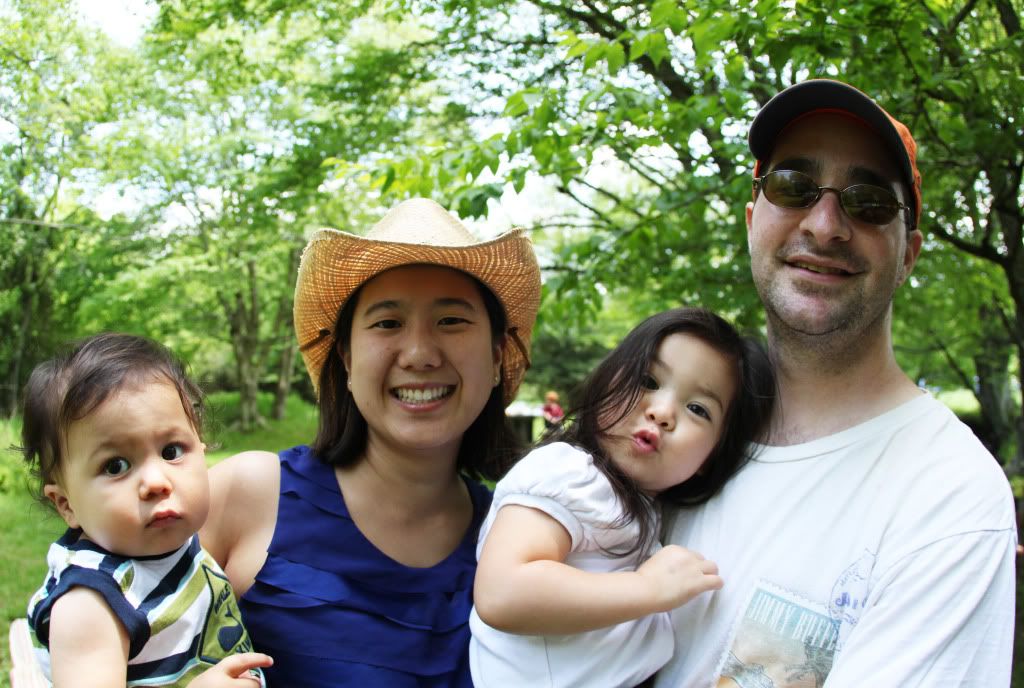 The Sasine Family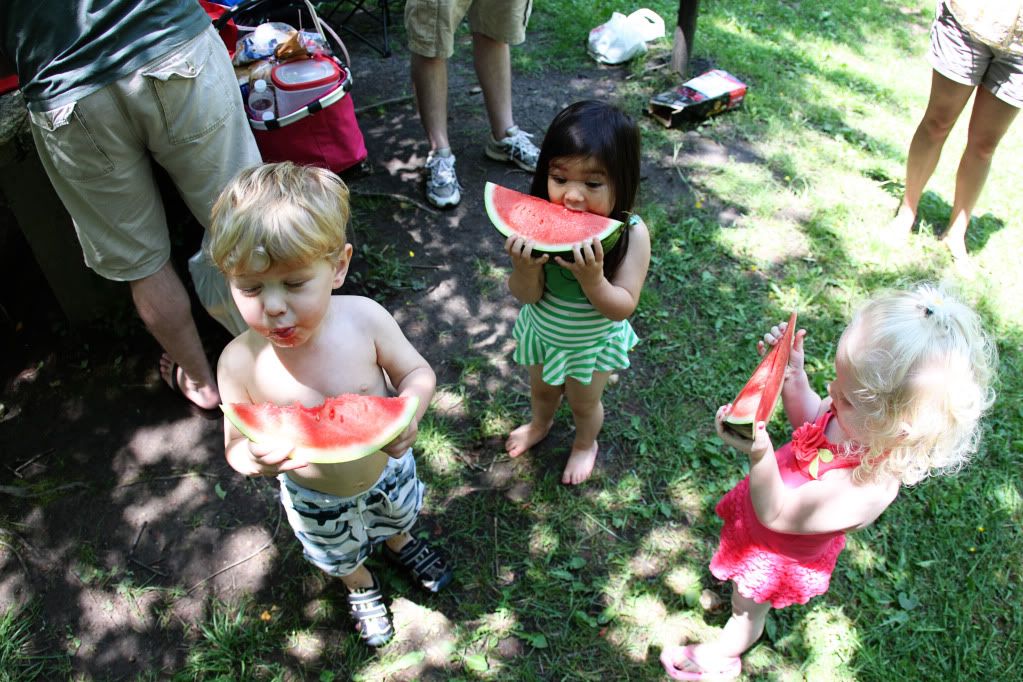 Yummy watermelon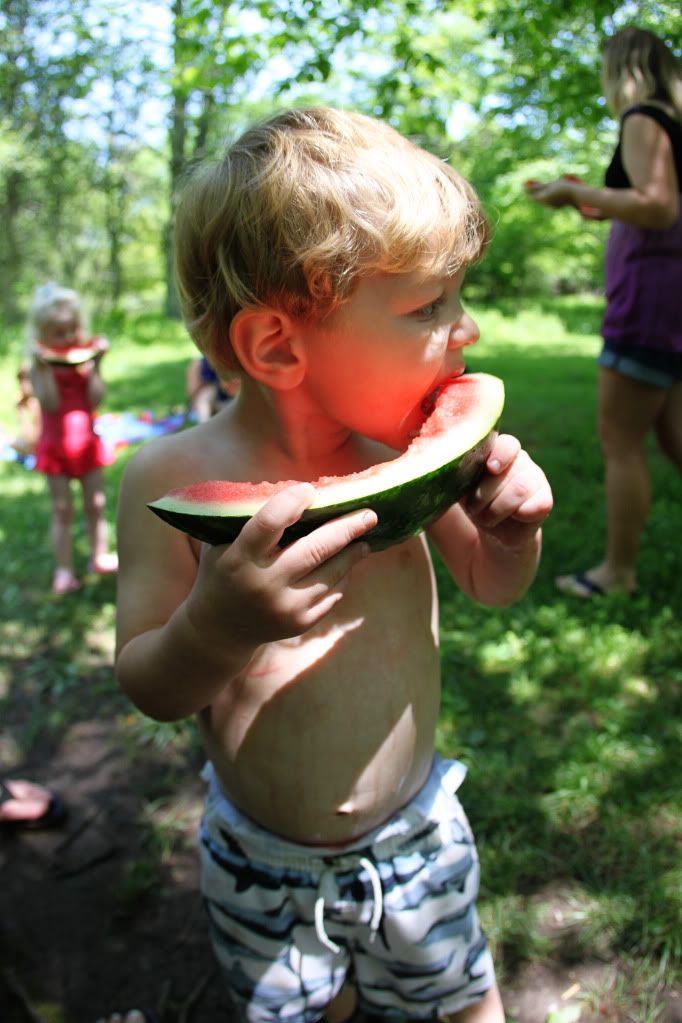 Parker ate two entire pieces of watermelon (look at all that juice)!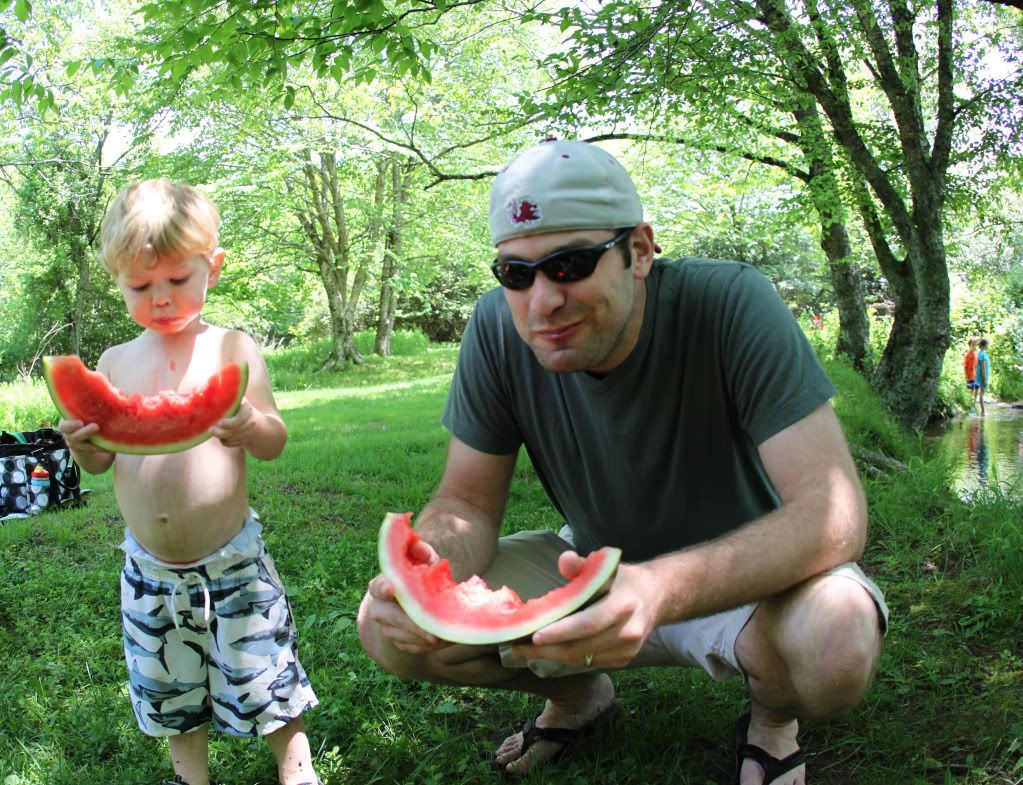 Eating watermelon with Daddy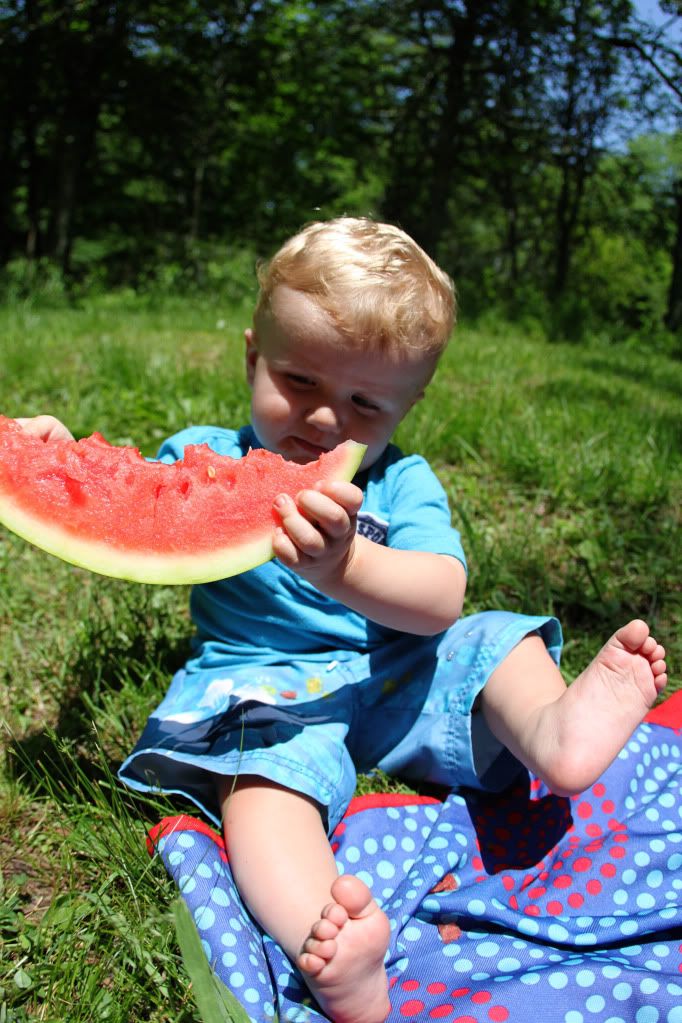 That's a big piece of watermelon
Taking a canoe ride on Price Lake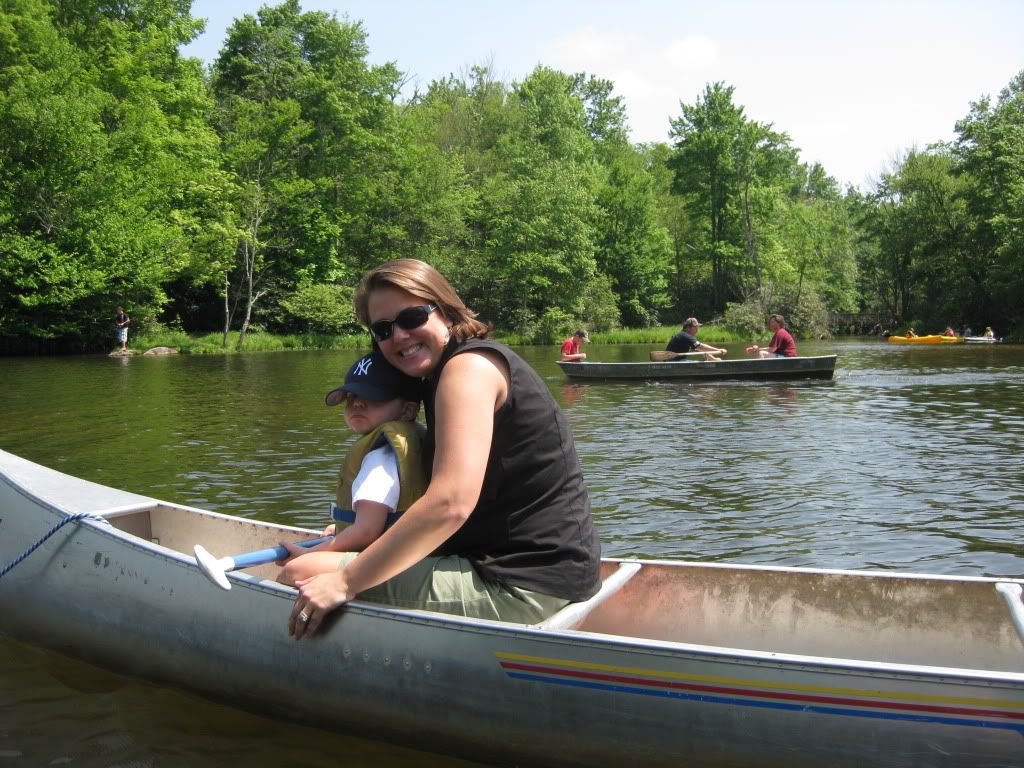 Parker was a pro at paddling!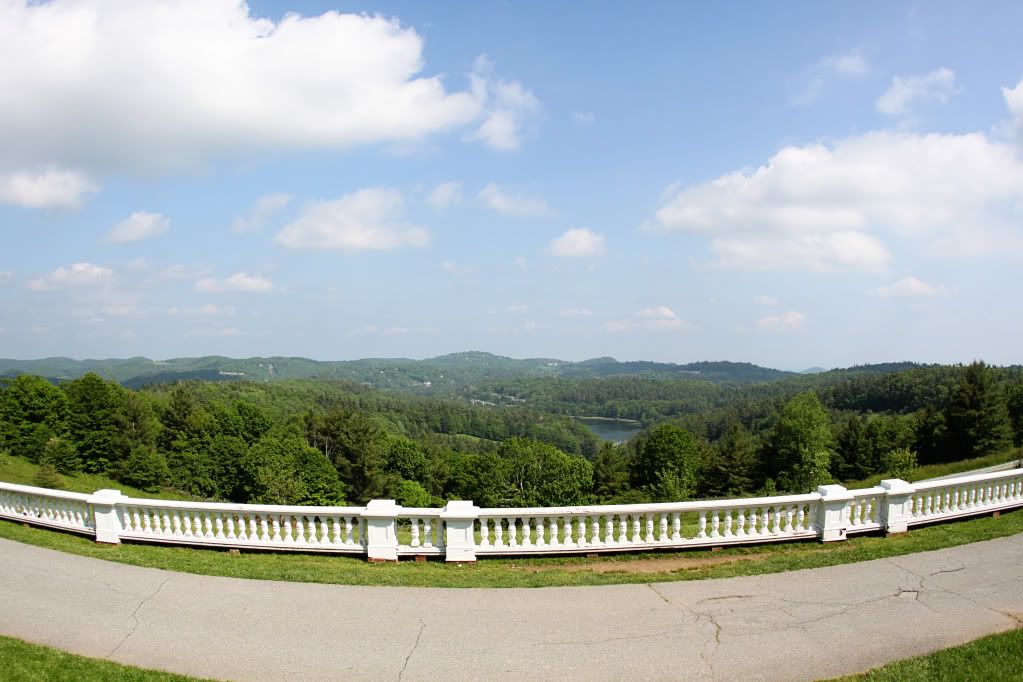 Looking over Bass Lake from Cone Manor
Starting the walk
Along the trail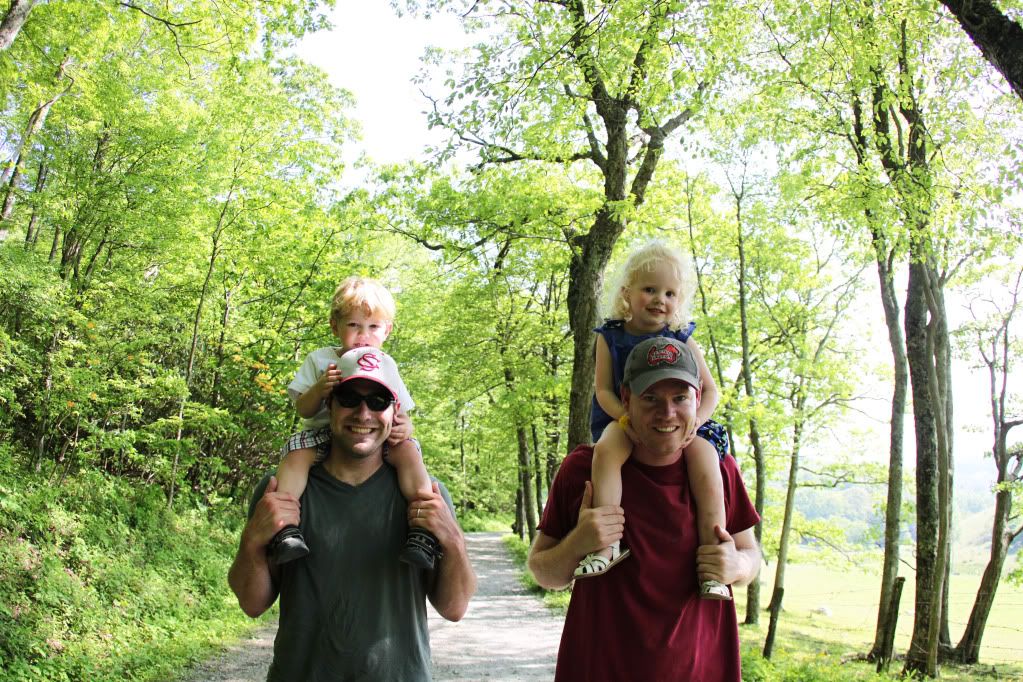 Daddies and their babies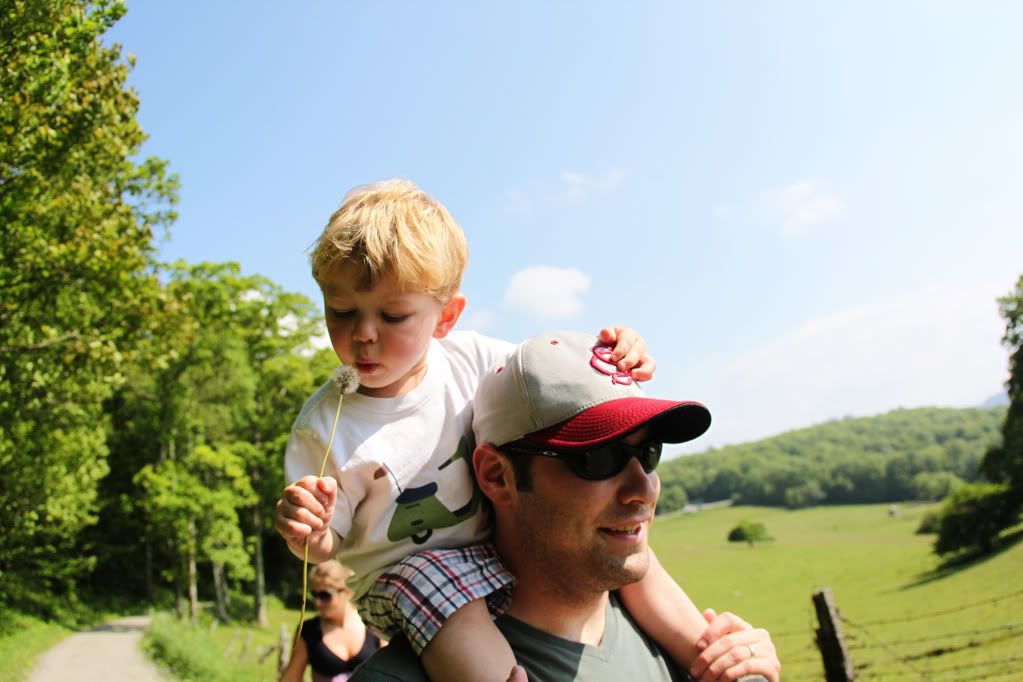 My two guys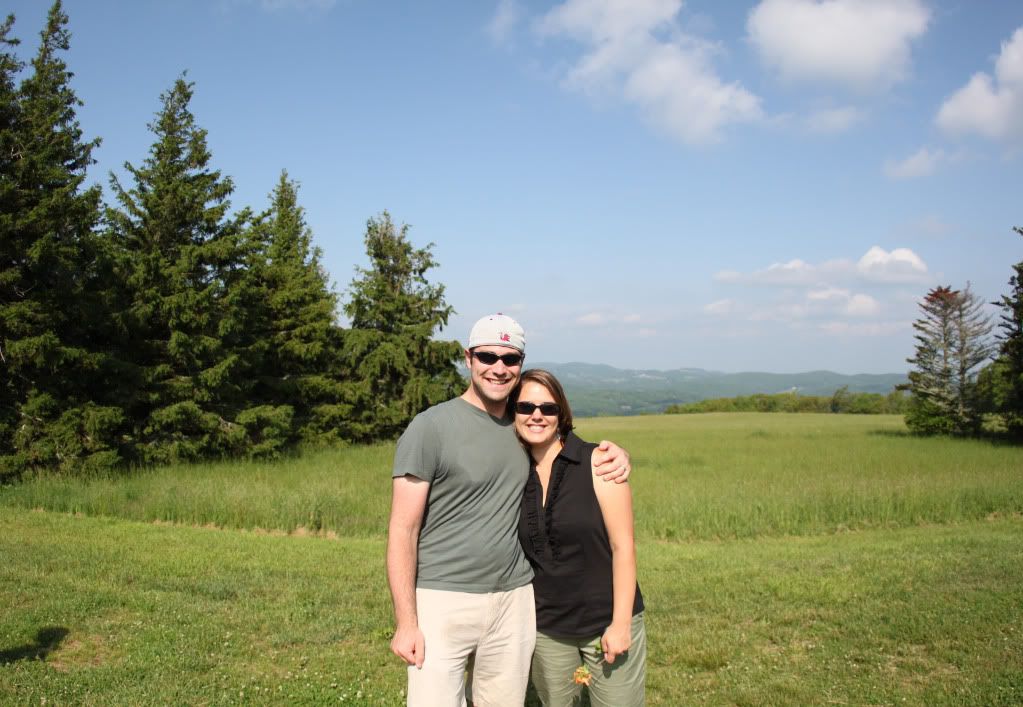 At the top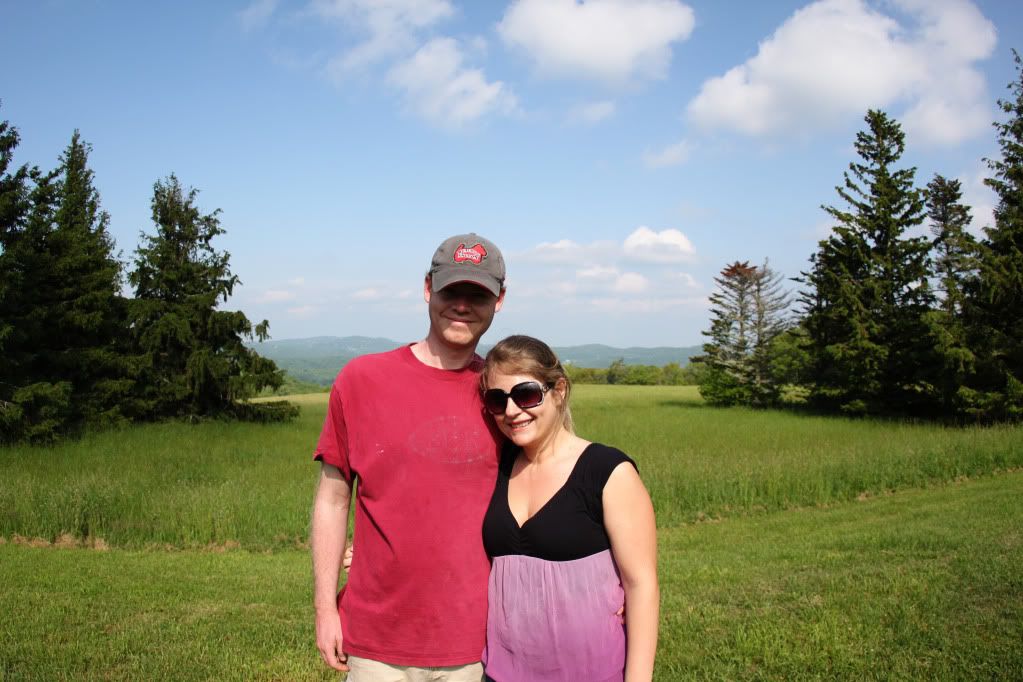 Jared and Kristi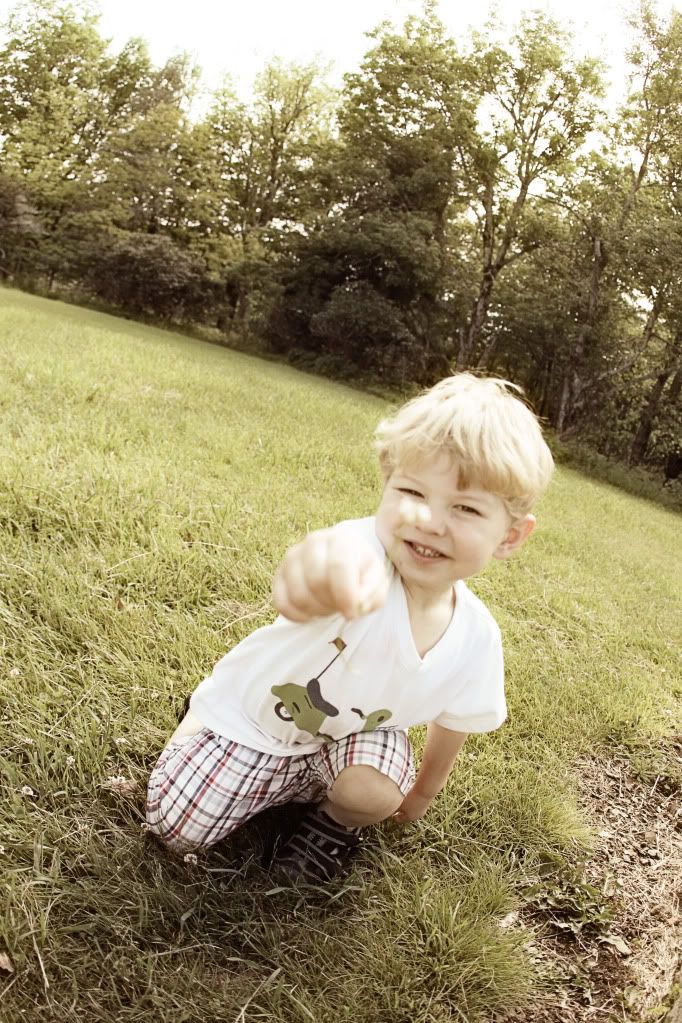 Sweet Boy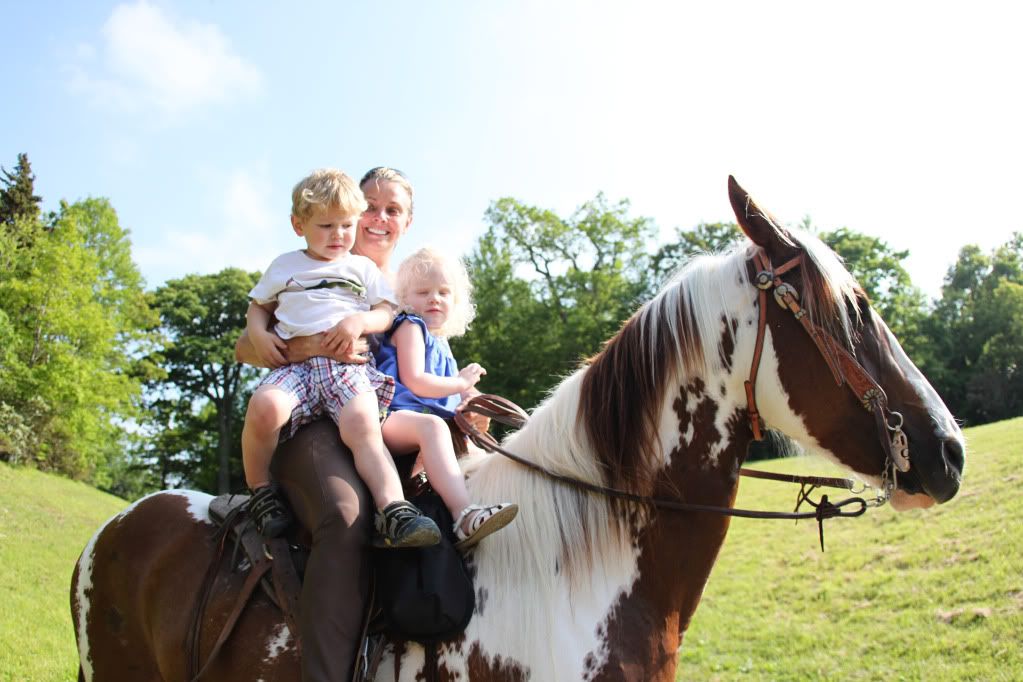 The highlight of the walk - Parker and Olivia met FancyPants the horse!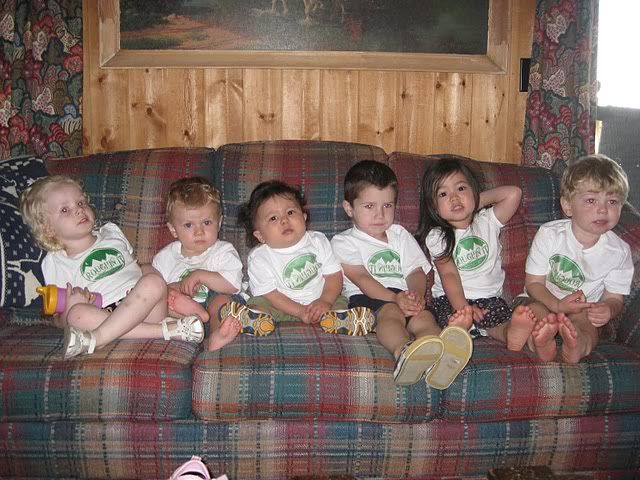 All the kids
Looking forward to our trip back for July Fourth!