While we were in Raleigh, we got together with all of my mom's siblings, their spouses and several cousins for a big dinner Saturday night. It was so much fun! Parker enjoyed playing with Anna, who is a little more his size. We spent the night at Uncle Jacob and Aunt Cameron's house before heading back Sunday morning. Thanks for the great time, everyone!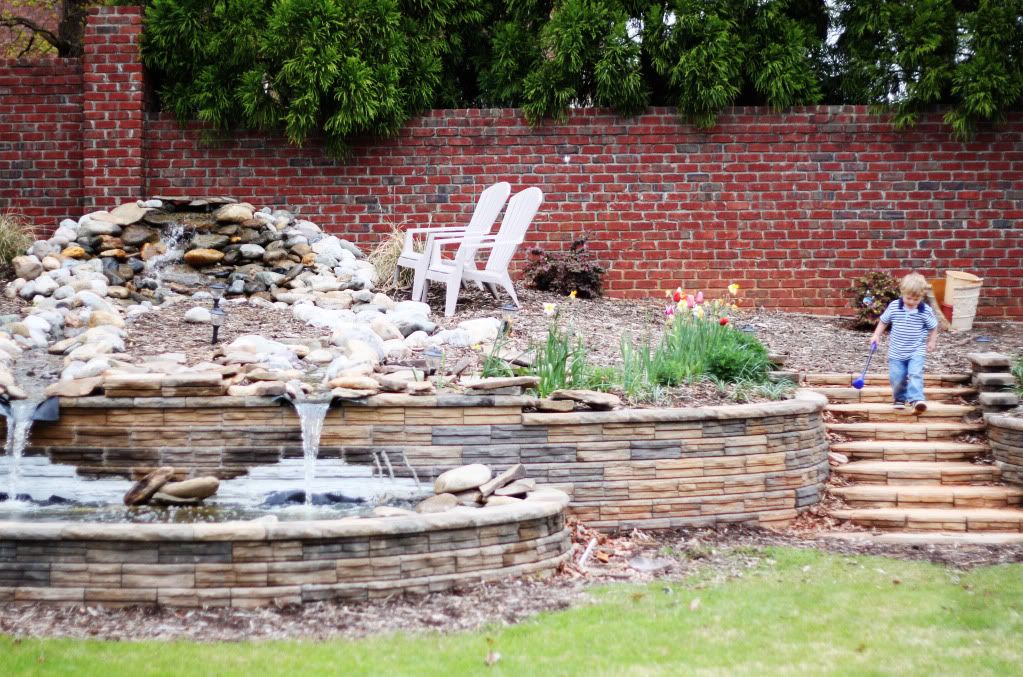 My uncle and aunt built this waterfall by themselves. It looks incredible and is the perfect place for an afternoon drink!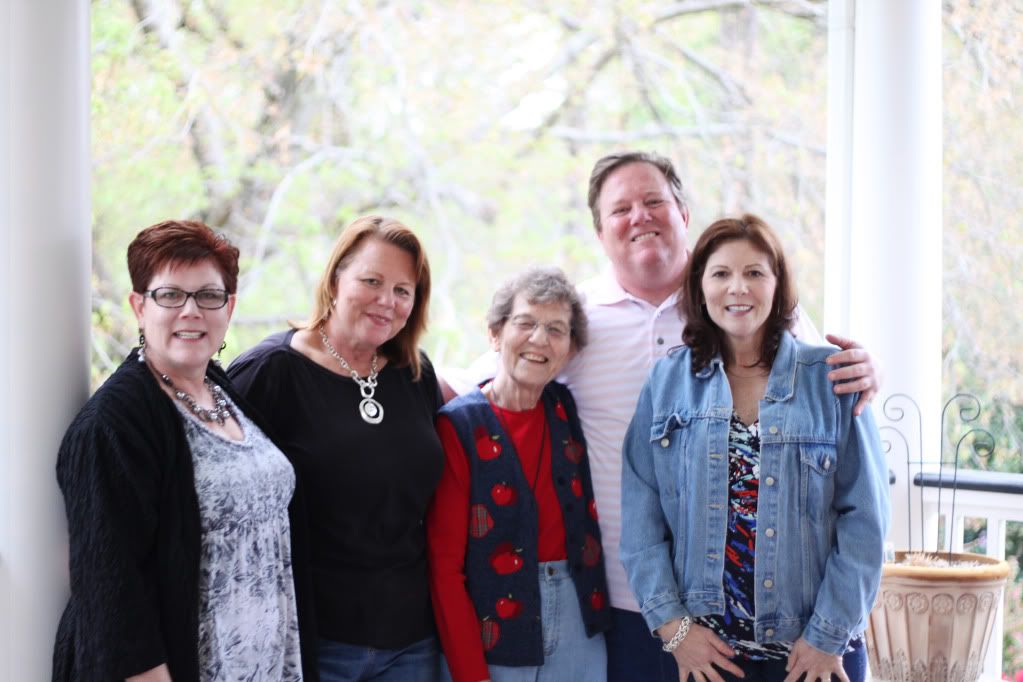 My mom's two sisters, brother and mother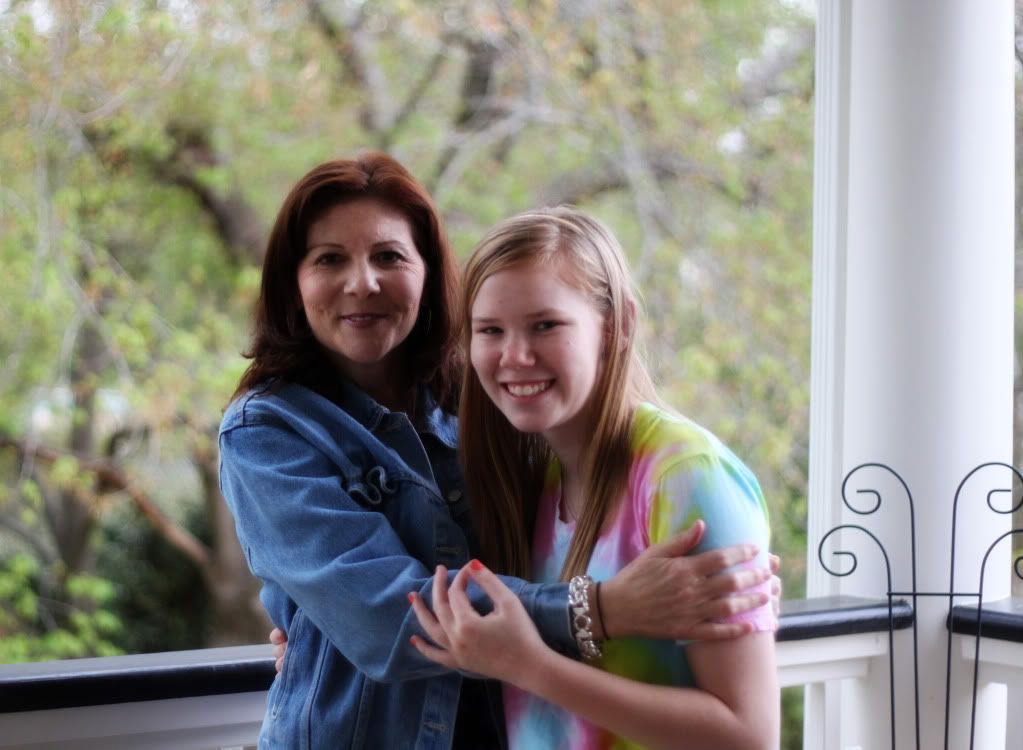 Aunt Paula and Rachel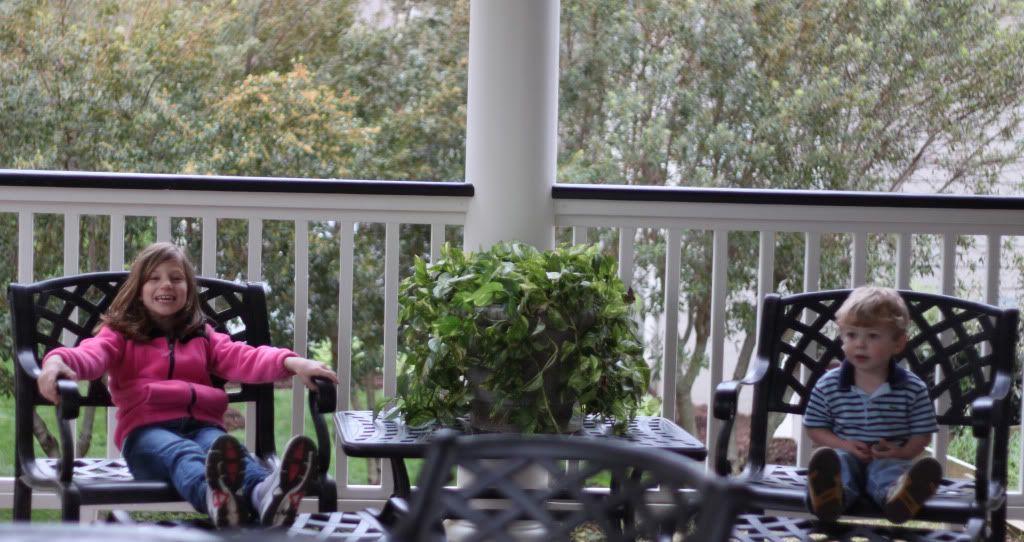 Anna and Parker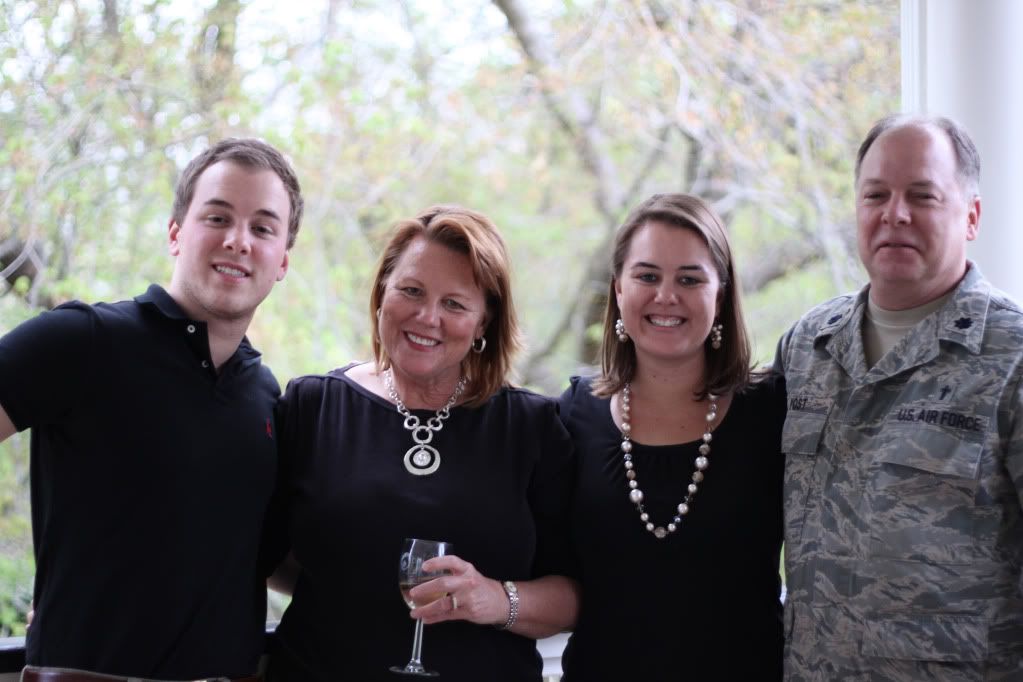 Missing Laura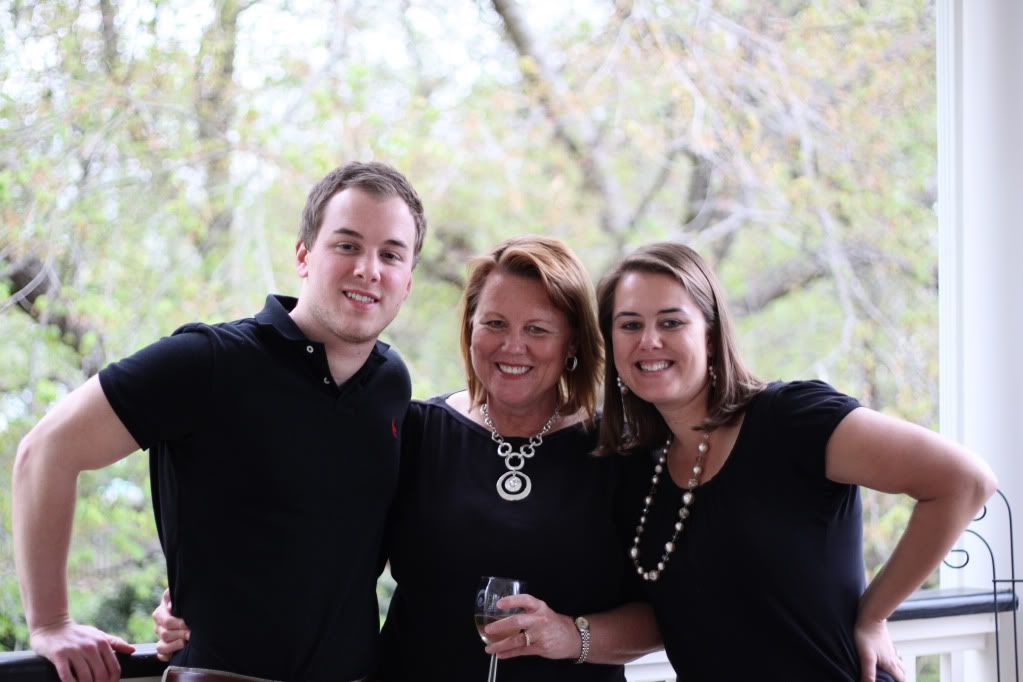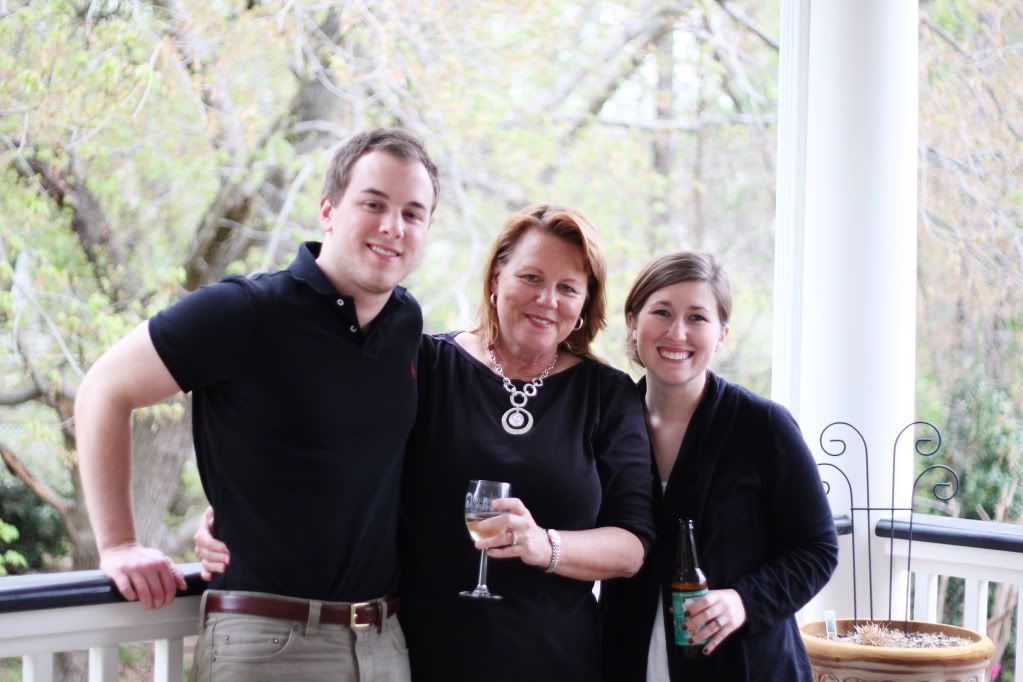 Aunt Cameron and Uncle Jake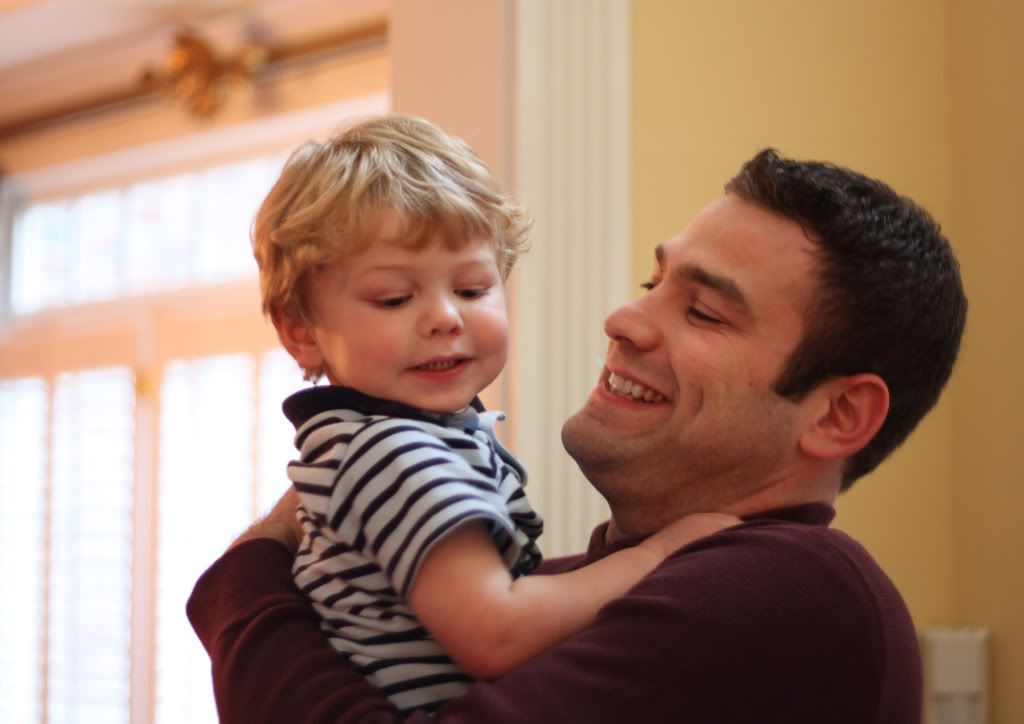 Parker with his daddy :)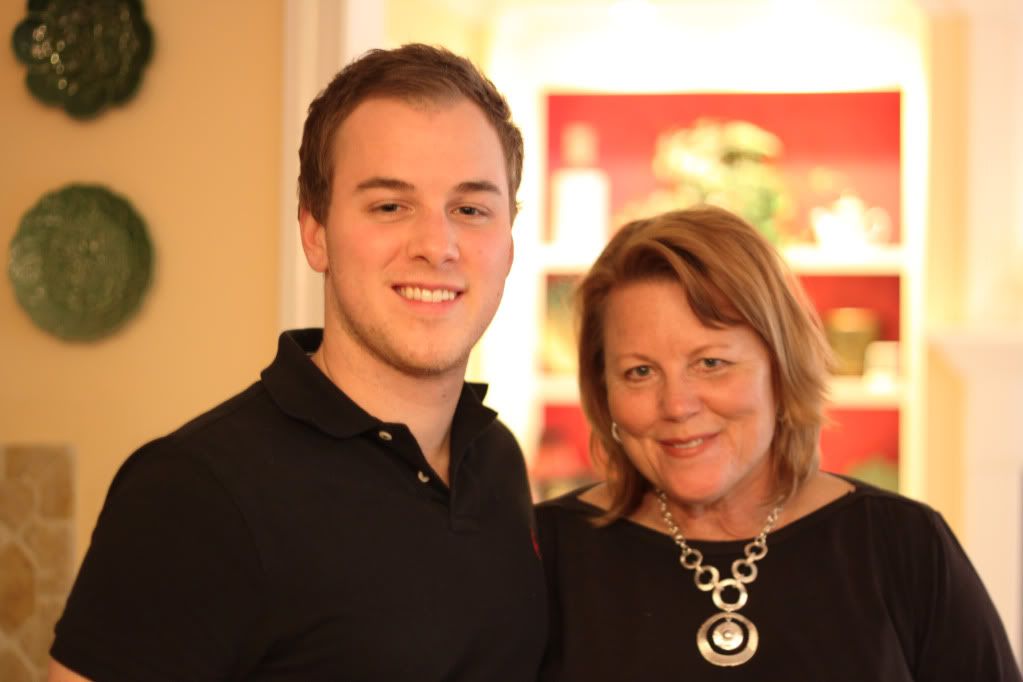 Daddy and Momma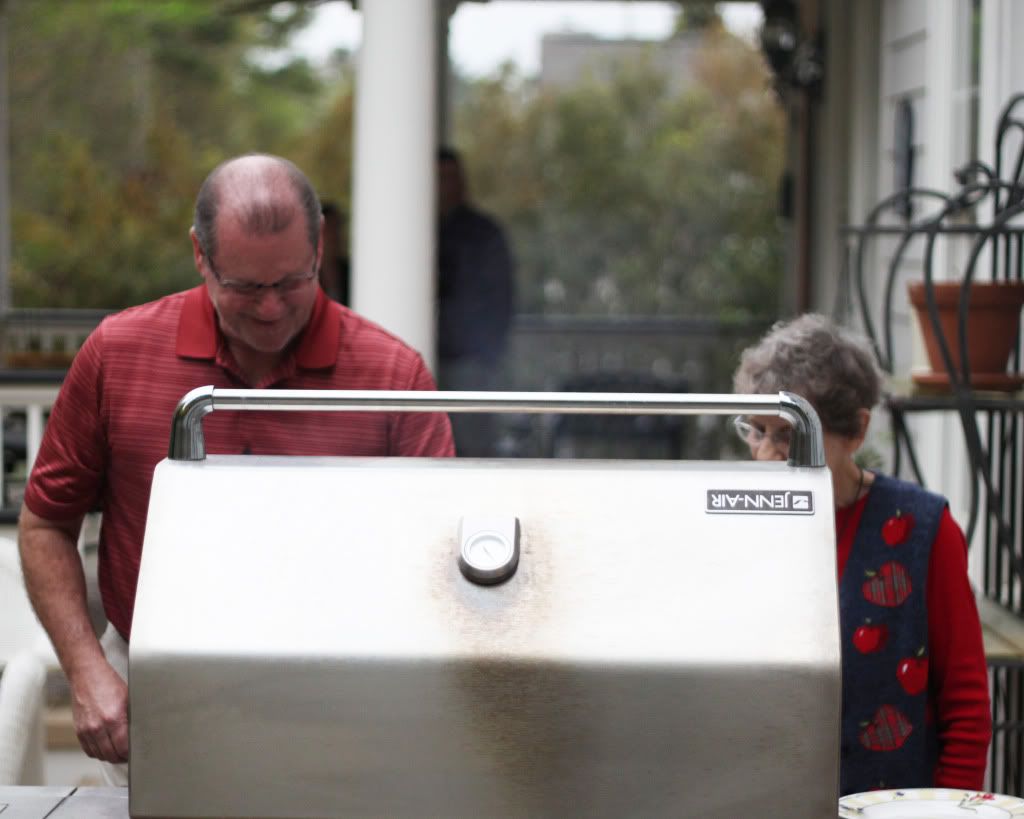 Uncle Clay and Grams grilling the burgers and brats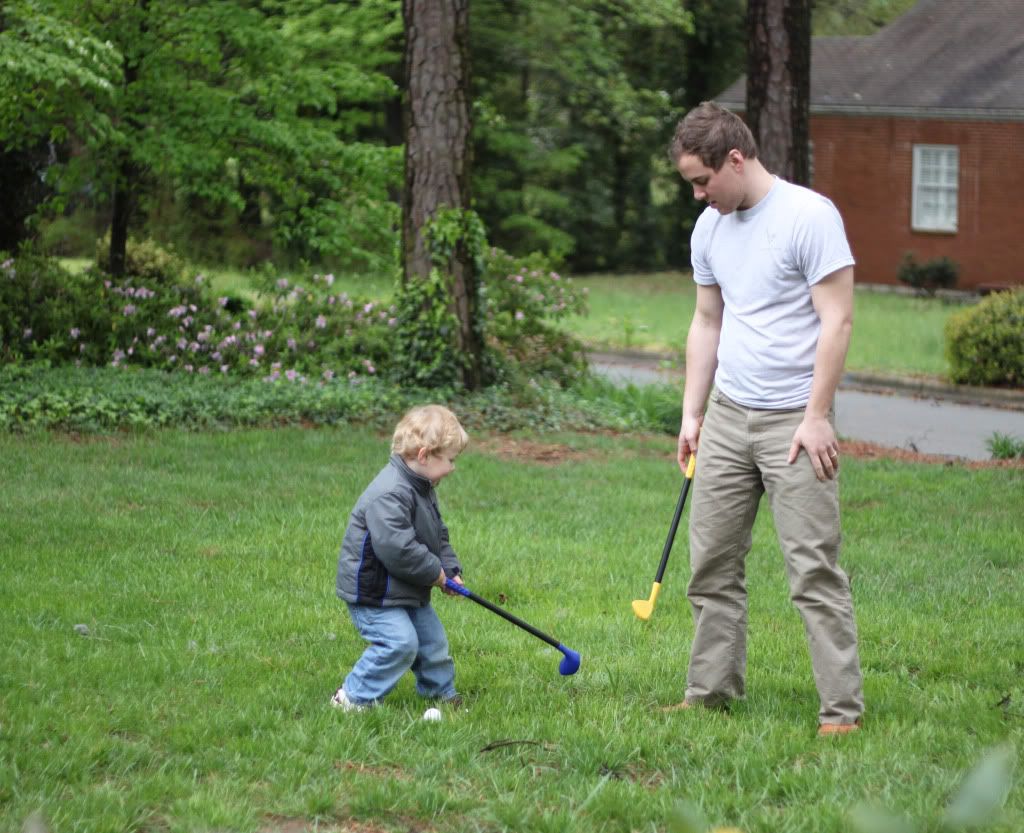 Having fun at Uncle Jacob and Aunt Cameron's house. (They gave him a set of golf clubs on Friday night and he still hasn't put them down)!